Program
09:00 – 09:30 am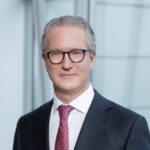 Martin Fischedick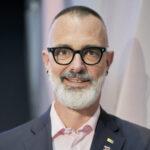 Albert Kehrer
Welcome (DE)
Martin Fischedick and Albert Kehrer welcome you to the PROUT AT WORK conference 2022 and talk about the importance of visibility and how Commerzbank is committed to LGBT*IQ diversity on different levels.
09:35 – 10:35 am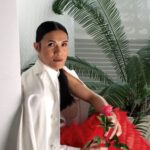 Phonemano Thiravong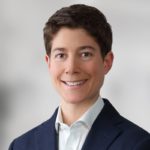 Anna Thwaites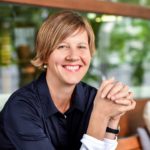 Antonia Wadé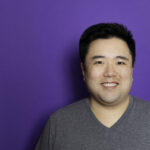 Powen Shiah
Samet Akti
How to implement: Gendersensible Sprache (DE)
After Audi introduced gender-inclusive language in its internal and external communications in March 2021, it didn't take long for a VW employee to file a lawsuit against the guidelines and the manual. Then, in July of this year, the official verdict came: The VW employee must tolerate the gender gap.
In this panel the speakers will talk about how we manage to overcome hurdles and change processes, gender-inclusive/diversity-conscious language can be well integrated into everyday life, into consciousness and why we will not get any further without diversity-conscious language.
Speakers: Antonia Wadé, Anna Thwaites, Phonemano Thiravong, Powen Shiah
Moderation: Samet Akti
10:40 – 11:10 am
Networking
11:15 – 11:45 AM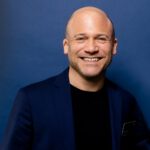 Tim Alexander
Human First: Menschen bewegen, Vielfalt organisieren, Unternehmenserfolg gestalten (DE)
Our world has become confusing. Volatility, uncertainty, complexity and ambiguity make orientation and action difficult. Accordingly, companies run the risk of losing their relationship with employees and customers. Because their growing needs and expectations are changing in ever shorter cycles. People-centeredness, both internally and externally, is now becoming a critical success requirement for companies. Only if it is possible to recognize human diversity and not only give its entire range room in everyday business life without prejudice, but also to understand it as a strategic asset, will corporate success be possible in the future, customer centricity be achieved and profitable growth be organized.
11:50 AM – 12:20 PM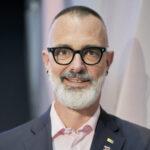 Albert Kehrer
Pride Day Contest (DE)
By registering a campaign for PRIDE DAY GERMANY, companies and organizations could participate in the PRIDE DAY CONTEST – an open audience voting for the most popular campaigns. In this keynote you will learn which three actions were voted to the top and the winners talk to Albert Kehrer about their LGBT*IQ engagement.
Speakers: Laura Serger, Dirk Kremer, Max Hollerith
Moderation: Albert Kehrer
1:30 – 2:30 pm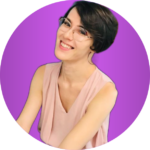 Magda Stega
Breakout Session I: Trans* at work (EN)
Breakout sessions will be held exclusively for participants on site.
How can trans* people be better supported in the workplace? How can the topic of trans* be made more visible in the workplace? In this interactive breakout session, the main goal is to get creative and cooporate with the other participants to formulate specific possibilites to support trans* people. In addition, Magda Stega will support the session with facts and figures on the topic of trans* at work.
1:30 – 2:30 pm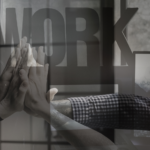 Sebastian Kwaschny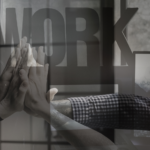 Holger Efken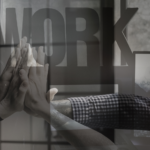 Niklas Dreiskämper
Breakout Session II: Netzwerkarbeit seit 2(.)0 Jahren – wie geht die Reise weiter? (DE)
Breakout sessions will be held exclusively for participants on site.
In 20 years, ARCO, Commerzbank's LGBT*IQ network, has achieved a great deal within the company in terms of tolerance, transparency and mutual understanding, as well as personal development in both professional and private life.
In society as a whole, however, the community continues to suffer from incomplete equality and conscious and unconscious prejudices, which sometimes lead to dramatic insults and assaults.
How can corporate networks work together to strengthen collective support for our community, advocate for equality, and recruit comrades-in-arms from across the workforce in the process? ARCO wants to discuss this question with you, building on its experience as an established network.
1:30 – 2:30 pm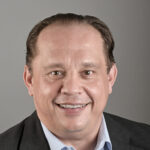 Jean-Luc Vey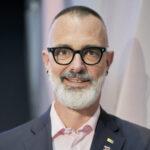 Albert Kehrer
Breakout Session III: PROUT EMPLOYER Exclusive (DE)
Breakout sessions will be held exclusively for participants on site. More info to come.
2:40 – 3:25 pm
Torsten Grewe
Breakthroughs durch sichtbarkeit (DE)
How can visibility help achieve "breakthroughs"? Torsten Grewe talks about a very personal experience of coming out in the workplace and how it motivates him to help create an environment at Pfizer that values every person for who they are – regardless of identity, appearance or sexual orientation. Because only those who can unleash their potential help achieve breakthroughs – in an individual sense and as a contribution to society.
3:30 – 3:55 PM
Networking
4:00 – 5:00 PM
Angélica Pérez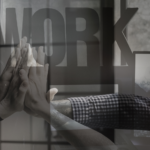 Safir Boukhalfa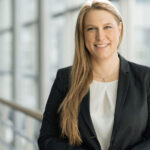 Angela Andresen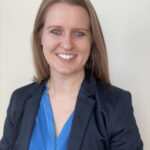 Sonja Falger
Samet Akti
Employee Resource Groups As a guarantee of success for companies (DE)
How does the work of Employee Resource Groups (ERGs) benefit the entire company? What can be hurdles in establishing a network and how do ERGs learn from each other? Why are ERGs important in the first place?
In this panel, you will get exciting and helpful insights into the work of ERGs from different industries who share their approaches and best practices.
Speakers: Angélica Pérez, Safir Boukhalfa, Angela Andresen, Sonja Falger
Moderation: Samet Akti
5:05 – 5:20 PM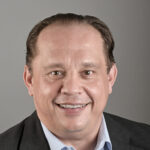 Jean-Luc Vey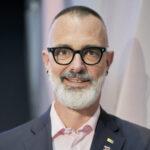 Albert Kehrer
Goodbye (DE)