#PAWKonf21
Program
Get a overview of the diverse program of our conference this year. In addition to exciting panel discussions and inspiring keynotes, you will also have the opportunity to participate in interactive workshops and take your LGBT*IQ engagement to the next level.
Panel discussions
10:20 – 11:05 h
PROUT EXECUTIVES (de)
In the PROUT Executives panel, outed LGBT*IQ executives from large companies and international corporations will discuss. Through their position and activities, they have wide visibility in their organization and are committed to an LGBT*IQ-friendly work environment beyond their day jobs. The panel will focus on the personal experiences of the executives and the questions of how they concretely advocate for other LGBT*IQ employees, act as role models and promote the issue in their company.
Speakers: Kurt Siering, Holger Gellermann, Jannika Bock
Moderation: Alex Belopolsky
13:00 – 13:45 h
Beyond Pinkwashing (DE)
Pinkwashing refers to strategies that companies or organizations use to position themselves as particularly tolerant and open in public by seemingly identifying with the LGBT*IQ community and selling the rainbow flag as a trend symbol. However, selling products in rainbow colors or participating in Prides says little to nothing about the actual commitment of the respective company. This requires a look behind the scenes to find out how LGBT*IQ diversity issues are? really being pushed.
The panel "Beyond Pinkwashing" will take this look behind the scenes and address how companies counter pinkwashing accusations and what long-term commitment to LGBT*IQ diversity looks like. What are current challenges and tasks for D&I and LGBT*IQ networks in companies and what are the strategies for the next
5-10 years?
Speakers: Antonia Wadé, Kerstin Wagner, Gabriel Ergüzel
Moderation: Albert Kehrer
13:15 – 14:00 h
Making the Invisible Visible (DE)
The panel shines the spotlight on dimensions of the LGBT*IQ community that are often made invisible. What can companies do to make these dimensions and realities of life more visible and support them with concrete measures? For example, what must a discrimination-free work environment look like for non-binary people? How can awareness be raised for sexual orientations such as bisexuality in order to avoid stereotypes and oppose discriminatory behavior? An invitation to reflect and question existing binary structures.
Speakers: Nica Schächtele, Timona Borhanuddin, Maik Brunkow
Moderation: Samet Akti
13:45 – 14:30 h
PROUT SMEs (DE)
Small and medium-sized companies face different challenges and opportunities in implementing LGBT*IQ diversity policies than, for example, large companies and international corporations.
The panel will focus on addressing these opportunities as well as the personal engagement of the speakers. It will illustrate what opportunities and advantages there are compared to the 'big players' on the market and how these can be used to promote LGBT*IQ diversity with concrete measures and innovative strategies.
Speakers: Fabienne Stordiau, Tobias Eppler, Jay Siegmann, Jean-Luc Vey
Moderation: Jean-Luc Vey
14:15 – 15:00 h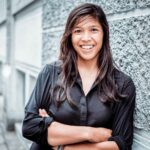 Diversity in Tech (DE)
The digital world is a reflection of our analog world. This means, for example, that programmers program existing discriminations into artificial intelligences and thus only represent certain realities of life and hierarchization, power and inequality structures are reproduced.
How can companies contribute to changing existing norms and take advantage of digitalization and technological advances such as 'artificial intelligence'? How can certain standards and societal norms that discriminate against various marginalized groups in both the analog and digital worlds be challenged and reimagined?
Speakers: Mina Saidze, Sophia Greulich
Moderation: Jannette Flores
15:00 – 15:45 h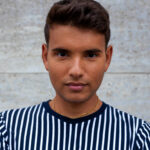 Actout: Revisited (DE)
With the ActOut Manifesto, 185 actors and artists collectively came out in one fell swoop in February 2021 and ensured that the topic of LGBT*IQ in the media world was catapulted into the collective social consciousness and cleared the way for long overdue discussions and the disclosure of existing imbalances. After more than half a year since its publication, the panel will on the one hand deal with the background of the manifesto and the time after its publication and on the other hand look into the future and ask which structural changes in dealing with the topic are recognizable for the actors.
Speakers: Erwin Aljukic, Kai S. Pieck, Jules* Elting, Brix Schaumburg
Moderation: Samet Akti
Keynotes
Breakout Sessions